BIOGRAPHICAL NOTES ON THE FIRST LIEUTENANTS OF
HMS TETCOTT - 1941-1945
REAR ADMIRAL DUDLEY LESLEY DAVENPORT (1919-1990)
First Lieutenant - HMS Tetcott
October 1941 - February 1944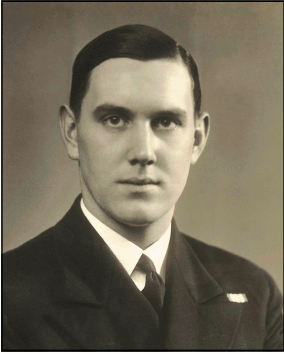 Dudley Leslie Davenport was born on 17 August 1919 in Alverstoke, Hampshire, son of Vice Admiral Robert Clutterbuck Davenport CB (1882-1966) and Gwladwys Gwatkin-Williams (1886-1973) of Catherington, Hampshire. He entered the Royal Navy as a Cadet in 1935, serving first aboard HMS IRON DUKE and later on HMS FROBISHER.
Davenport was posted to HMS TETCOTT - fitting out on the Isle of Wight - in October 1940 (being promoted to Lieutenant in the same month), and remained with the ship until early 1944. He was Mentioned in Despatches in the New Year's Honours List of 1944 for his actions during the Sicily Landings.
From 1962 to 1964 Davenport was the at the Admiralty, as Director of Officers Appointments (Seaman Officers), returning to sea in 1964 as Commanding Officer of the aircraft carrier HMS VICTORIUS - a position he held for two years. On 7 January 1967 he was promoted to Rear Admiral and his last appointment came six months later on 5 June 1967 whe he was made Flag Officer, Malta and NATO Commander, South Eastern Area, Mediterranean.
Rear Admiral Dudley Davenport retired from the Royal Navy on 25 September 1969 having been made a Commander of the Bath in the New Years Honours List of that year.
LT-COMMANDER GUY EVERITT MORLAND NAYLOR (1921-2006)
First Lieutenant - HMS Tetcott
15 February 1944 - ?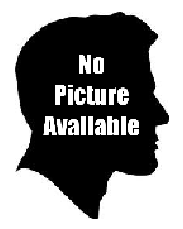 Guy Naylor entered the Royal Navy on 1 May 1939 as a Cadet. Promoted to Midshipman, he joined the cruiser HMS SHEFFIELD on 1 January 1940 and stayed on the ship for twelve months.
Naylor received his promotion to Lieutenant on 1 October 1942 whilst serving on HMS MONTROSE. Until August 1942 HMS MONTROUSE was engaged in escort work protecting minesweepers laying minefields in the Denmark Strait.
From September 1942 to January 1943 she escorted convoys to northern Russia before resuming coastal patrols and covering east coast convoys. Naylor's next posting was to HMS TETCOTT, where he took over from Lieutenant Dudley Davenport, after which he was posted to the cruiser HMS DIOMEDE.
On 30 June 1954 Naylor was promoted to Commander and from 1955 through to 1956 he served on the directing staff at HMS PRESIDENT - the Royal Naval Tactical School, Woolwich - later becoming Fleet Gunnery Officer, Home Fleet. His final posting from the end of 1962 until the beginning of 1964 was as Assistant Deputy Chief of Staff (Intelligence), Allied Forces Mediterranean, NATO.
LT-COMMANDER MILES DELWAIDE DAWSON (1922-1987)
First Lieutenant - HMS Tetcott
End 1944 - January 1945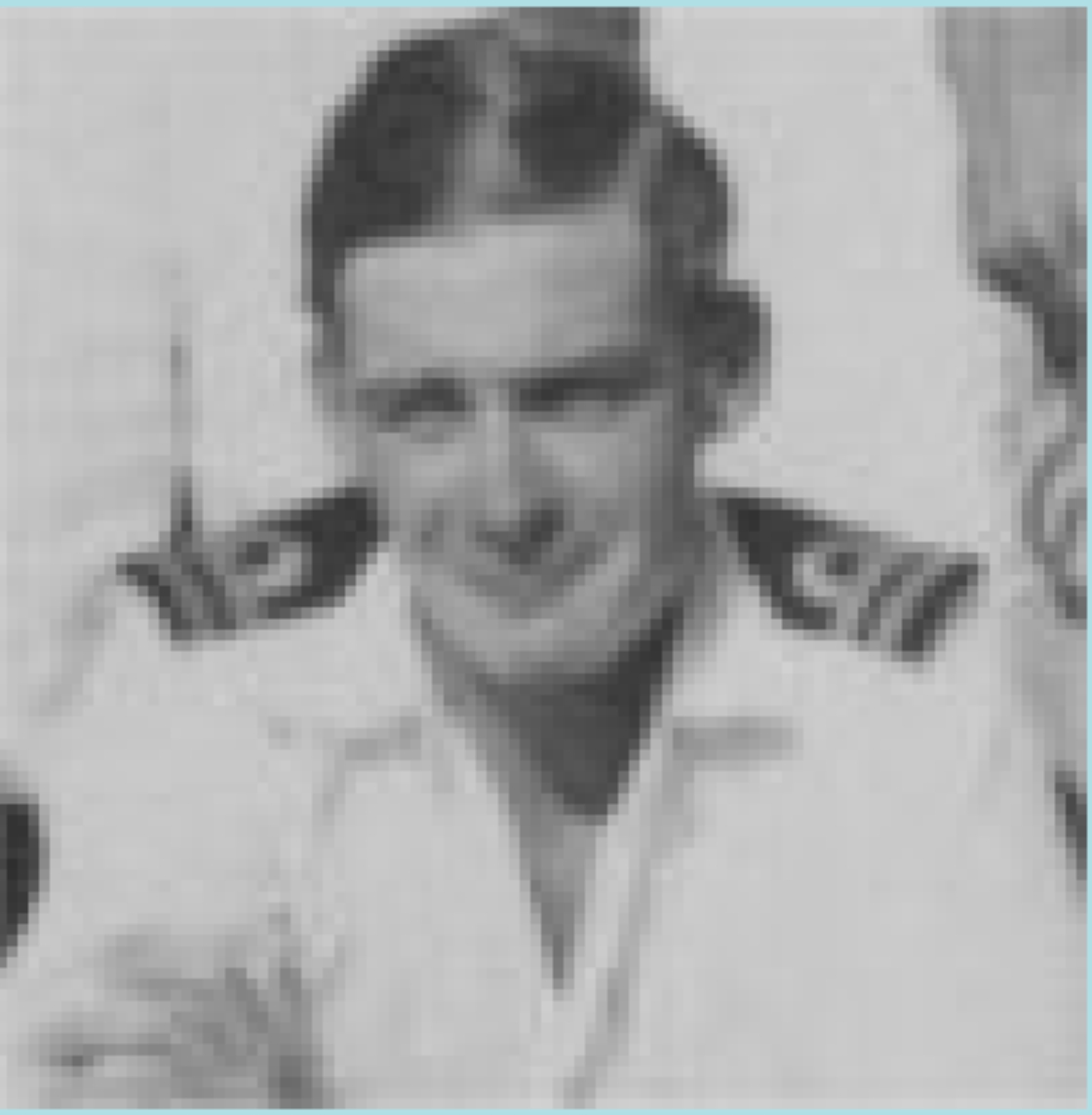 Miles Delwaide Dawson appears to have entered the Royal Navy as a Cadet on 1 May 1939. By the outbreak of war he had become a Midshipman aboard the battleship HMS RENOWN which he served on until April 1940, then being posted to the destroyer HMS ECHO.

In the last quarter of 1941 Dawson (promoted to Sub Lieutenant on 16 June 1941) was posted to HMS TETCOTT. He was promoted to Lieutenant on 1 February 1943, becoming First Lieutenant on TETCOTT after Lieutenant Naylor had left the ship.

Post-war, Dawson is listed as First Lieutenant aboard the destroyer HMS ARMADA from April 1949 to May 1950, before moving to HMS ROYAL PRINCE – the Royal Naval Base at Krefeld, Germany where he remained until the beginning of 1955 when he became Commanding Officer of HMS VENUS.

On 24 October 1960 Dawson was posted to HMS Rooke – the Royal Naval Base at Gibraltar, where he stayed for just under a year before receiving his final posting – to HMS COLLINGWOOD.
He retired from the Royal Navy on 29 September 1963.
LT-COMMANDER ROBERT WILLIAM GARNER (1919-2001)
First Lieutenant - HMS Tetcott
January 1945 - ?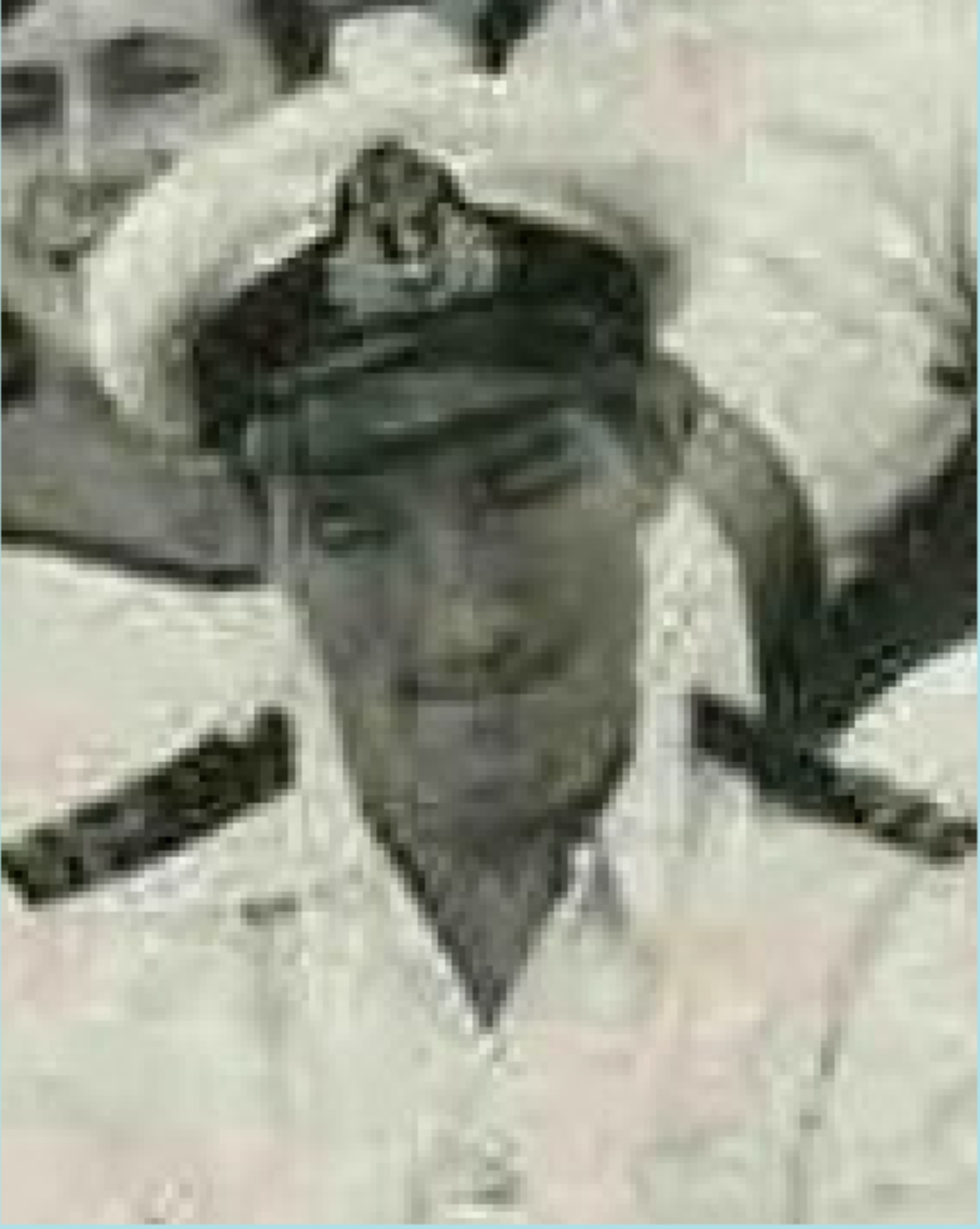 Robert William Garner was born on 27 December 1919. He is believed to have joined the Royal Navy on the outbreak of war in 1939. In 1940 he served aboard the cruiser HMS CURACOA which was seriously damaged by bombs from German aircraft off the Norwegian coast on 24 April 1940. Garner was Mentioned in Despatches for his action during the attack. He was also aboard when the ship sank on 2 October 1942 after being accidentally rammed by the liner QUEEN MARY off the coast of Ireland.

Promoted to Sub Lieutenant on 1 May 1943, he next appears as Third Hand aboard the Hunt Class destroyer HMS CHIDDINGFOLD. He was promoted to Lieutenant on 4 May 1944 and posted to HMS TETCOTT at the beginning of 1945, where he appears to have stayed until she returned to the UK in May of that year.

Post-war, Garner was posted to HMS KING ALFRED (training establishment - Hove and Lancing) and later to the frigate HMS LOCH VEYATIE before moving to the aircraft carrier HMS INDEFATIGABLE. On 2 May 1955 he was posted as Commanding Officer to the minesweeper HMS RATTLESNAKE. His final posting came at the end of 1962 - as Staff Officer, Severn Division RNR, and in command of HMS VENTURER.

Garner retired from the Royal Navy on his 45th birthday - 27 December 1964.